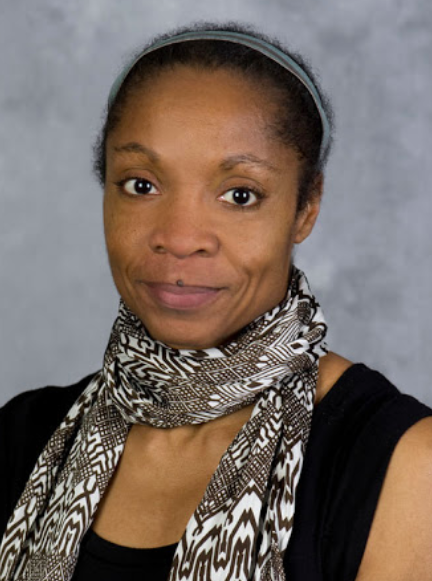 Managing Editor Kimmi Beard had a chance to interview poet and editor Allison Joseph, who will be visiting Ball State for the In Print Fesitval on March 20 and 21. Joseph will be answering questions as part of the publishing panel on Thursday, March 21 at 7:30PM in AJ 175, along with poet Chen Chen, essayist Dustin Parsons, and fiction writer Maria Romasco Moore (who will all be reading from their debut books the night before, Wednesday, March 20, also at 7:30PM in AJ 175).
Check out Assistant Managing Editor Audrey Bowers' interview with poet and editor Allison Joseph; you can find interviews with essayist Dustin Parsons and fiction writer Maria Romasco Moore, and excerpts of their work, in the Spring 2019 issue of The Broken Plate.
______
Kimmi Beard: How did you come to be Editor in Chief of Crab Orchard Review? What was your journey like to get to this position?
Allison Joseph: Well, I'm one of the four founding editors of the journal. When Jon Tribble and I came to SIU Carbondale, we were aware the faculty wanted to have a national literary journal, but no one had really stepped forward to do it. So my department chair at the time, Dr. Richard Peterson, told us after we were hired to start getting work for the journal. Jon Tribble became Managing Editor (a position he holds to this day), my friend Carolyn Alessio became prose editor, I became Poetry Editor, and Dr. Peterson, whose main field was American literature, not creative writing, became Editor in Chief. When Dr. Peterson retired in 2000, I became Editor in Chief, while remaining Poetry Editor.
KB: As Editor in Chief and Poetry Editor for Crab Orchard Review, what does reading emerging and established writers show you about current writing trends? Is there any certain style on the rise? 
AJ: I wouldn't say there are certain styles, but many different styles and concerns. Some poets are more formal; some more conversational; some more experimental. Poetry about all sorts of topics continues to interest me as an editor. But it's far less important to me that work be "on trend"–I'd rather read work that makes ordinary lives interesting and work that makes extraordinary lives believable.
KB: The COR staff is quite small [compared to our staff at The Broken Plate, how does this affect the production of the magazine? 
AJ: It's actually not a small staff. In any given semester, we have 5-8 graduate and undergraduate students working on the journal as interns and assistant editors. The staff is large enough so that everyone gains experience proofreading, copy-editing, fact-checking and reading submissions.
KB: How do your roles as editor and poet affect each other? 
AJ: They don't. Reading as editor is very different from reading for pleasure and from the reading I do as a teacher. As an editor, you choose work that you feel will appeal to the folks who read the journal–and often, you aren't the only one weighing in on what gets accepted. As an editor, you are shaping the contents of an entire issue, so often you are choosing between similar pieces on the same topic. I don't think merely about my own tastes and preferences in selecting work for publication–I'm choosing work that I think is admirable for our readership.
KB: What advice would you give to students who aspire to become editors? 
AJ: Read, write, learn about publishing, and send your own work out for publication consideration. Start your own journal and become an editor. You don't have to wait for other folks to make you an editor–anyone with web skills or an Amazon KDP account can be an editor or publisher. But if you want to get good at editing, and be pushed to increase your skill set, a good graduate program in creative writing and literary publishing will do wonders.
______
Allison Joseph is the author of several poetry collections, including Confessions of a Barefaced Woman (Red Hen Press, 2018); Worldly Pleasures (Word Press, 2004); and What Keeps Us Here (Ampersand, 1992), winner of the John C. Zacharis First Book Award. She teaches at Southern Illinois University–Carbondale, where she also serves as the editor-in-chief and poetry editor of Crab Orchard Review.
Kimmi Beard is the managing editor for the Spring 2019 issue of The Broken Plate. She is a senior at Ball State University pursuing a degree in English Studies. She specializes in flash nonfiction and appeared in the Spring 2018 issue of The Broken Plate.